Responsive Learning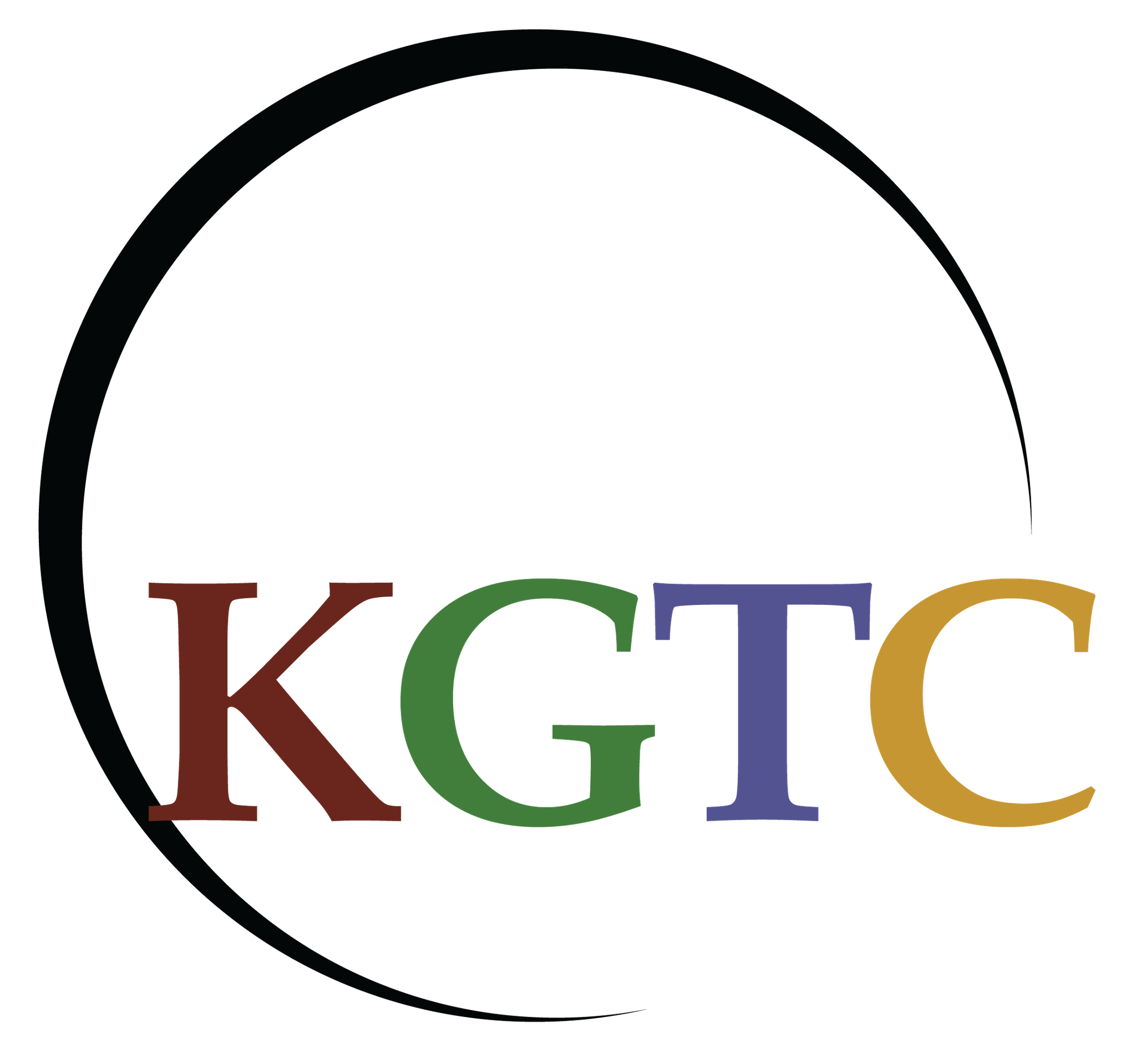 ---
Announcing our newly formed partnership between KGTC and Responsive Learning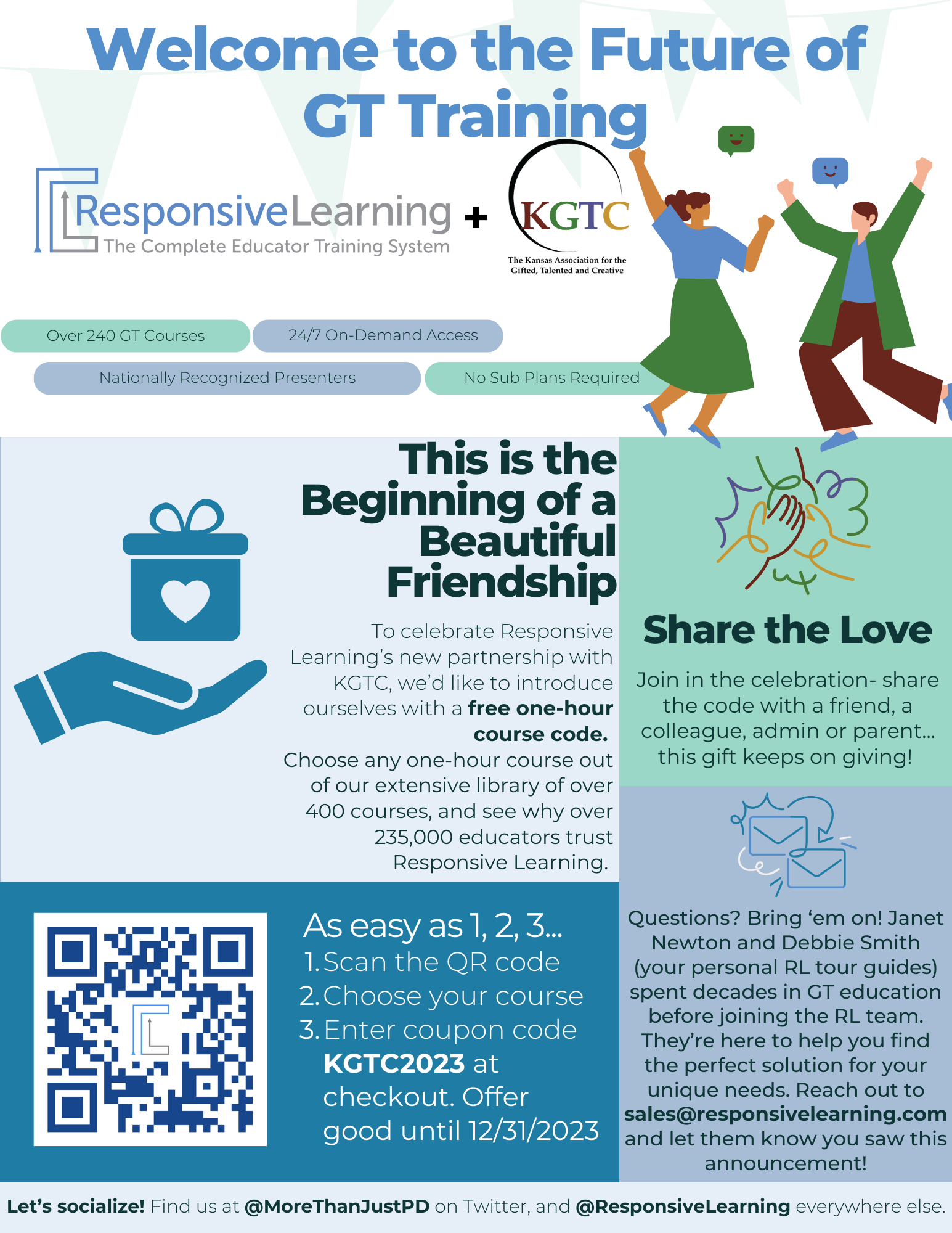 KGTC and Responsive Learning (RL) are celebrating the formation of their new partnership. Responsive Learning is giving one 1-hour Gifted Professional Development course FREE to any educator, parent, or gifted student in Kansas!
AND you may share the code with any other teacher, gifted teacher, administrator, gifted coordinator, parent, student, etc.!
We are excited to provide national and international speakers and session topics. RL has the largest repository of Gifted Professional Development in the world. KGTC will soon be providing content modules!
Redemption for teachers MUST be through a school or school district email address
Each participant may redeem a ONE free 1-hour course
All redemption must be completed through the link below
Redemption is for one of the listed 1-hour modules
Click HERE for 2023 KGTC – Responsive Learning 1-Hour Course Coupon Link. Be sure to use the coupon code KGTC2023 at checkout!
View the entire library of gifted Professional Development HERE